RPB Nova 3 Respirator


THE ULTIMATE PROTECTION AND FUTURE-PROOFED PERFORMANCE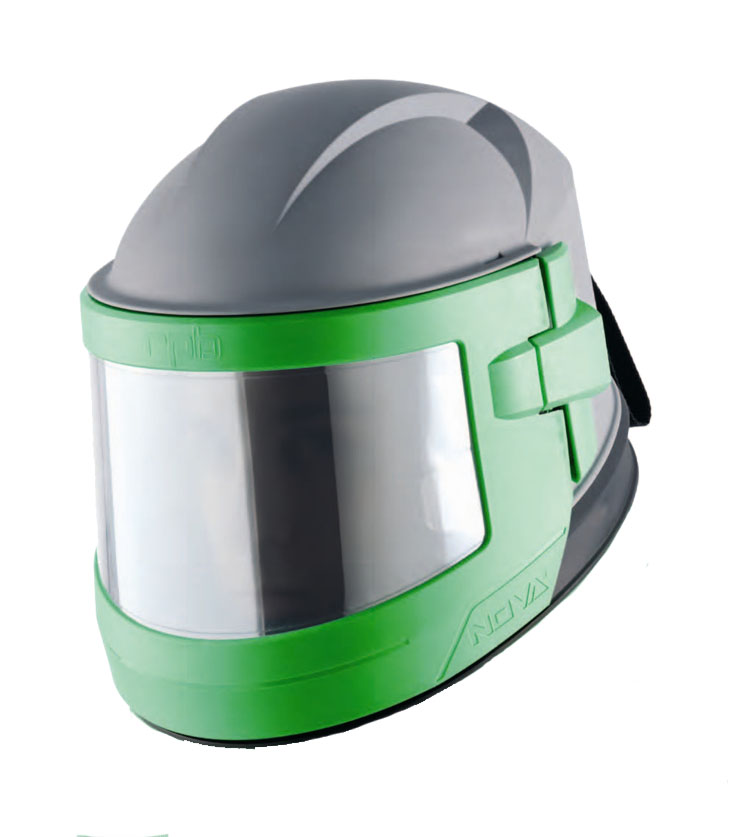 The RPB® Nova 3® series respirator combines breakthrough protection technology with advanced comfort and functionality, surpassing even the most rigorous industry standards and the demands of the most quality-conscious companies.
Designed to optimize safety and productivity, and to minimize worker downtime, the helmet has a host of features that maximize its lifetime value.
Safety above all else
Rigorous safety standards not only protect valued workers, they also maximize efficiency, and maintain companies' hard-earned reputations as suppliers and employers.

RPB® tested the Nova 3® using all conventional safety testing. Meets standards worldwide, including NIOSH, ANSI Z87.1 - 2010+, ANSI Z89.1 - 2012 Type 1 Class C. Then they parked a large sports utility vehicle on top of it. It's that uncompromising approach that characterizes RPB®'s design and the high standards and ethics they set in everything they do. Because jobs and lives depend on their products; RPB® make certain they won't let anyone down.

The Nova 3® takes RPB®'s goals of protecting workers' safety, optimizing productivity, and minimizing downtime, to a whole new level.
Comfortable Kit - Clear Thinking
The RPB® Nova 3®'s design and engineering distributes the helmet's weight evenly across the head and shoulders for optimum comfort, practicality, and ease of worker movement, reducing fatigue. In addition, a ratchet-adjusted neck pad ensures your head is supported.
The ingenious, fully adjustable, internal "Clever Fit Padding" (patent pending) allows helmets to be individually customized. This avoids discomfort and irritation, giving workers a clear head even under the pressures of their work. The padding has a second, vital, purpose. It's positioned to help absorb sound within the helmet, protecting workers' hearing. Padding is easily removed, and fully machine washable, making helmets hygienic and pleasant to wear even in the most extreme temperatures.
"FIT AND CLICK™" System Boosts Productivity
The 03-725 Tear off Lens system is a unique "FIT AND CLICK™" system of pre-folded tabs. This means workers can quickly tear off just one, layered, lens at a time. Contractors have reported a time saving of over 45 minutes a day per blaster using the RPB® "FIT AND CLICK™" system, and a resulting increase in productivity.




Parts
Part Number

Description

NV3-702-XX
Nova 3 Helmet with Flow Control Valve
NV3-703-XX
Nova 3 Helmet with Cool Air Tube
NV3-704-XX
Nova 3 Helmet with Hot Air Tube
Nova3 Helmet and accessory packages available upon request
NV3-722
Nova 3 Inner Lens (10 pack)
NV3-724
Nova 3 Outer Lens (50 pack)
NV3-725
Nova 3 Tear Off Lens (50 pack)
NV2012
Inner Bib
NV3-750
Nova 3 28" Nylon Cape
NV3-751
Nova 3 38" Nylon Cape
NV3-752
Nova 3 28" Leather Cape
NV3-753
Nova 3 38" Leather Cape
NV3-754
Nova 3 Blast Jacket Size XL
NV3-755
Nova 3 Blast Jacket Size XXL
NV3-731
Nova 3 Side Padding Frames (Left & Right)
NV3-732-A10
Nova 3 Side Padding Foam, Type A, Size 10
NV3-732-A15
Nova 3 Side Padding Foam, Type A, Size 15
NV3-732-A20
Nova 3 Side Padding Foam, Type A, Size 20
NV3-733
Nova 3 Side Padding Covers (5 Pair)
NV3-734
Nova 3 Head Liner Kit
NV3-735
Nova 3 Head Liner Foam Padding
NV3-735-1
Nova 3 Neck Pad
07-900
Nova 3 Adjustable Head Support
NV3-721
Nova 3 Inner Gasket
NV3-723
Nova 3 Inner Lens Frame
NV3-726
Nova 3 Visor Kit (Incl. Hinge & Latch)
NV3-727-8
Nova 3 Mount Kit
NV3-727-2
Nova 3 Hinge Lock
NV3-729
Nova 3 Air Inlet Kit (Incl.NV3-729 & 729-1)
NV3-730
Nova 3 Padding Connectors (Left & Right)
NV3-734-1
Nova 3 Head Liner Clips (4 pack)
NV3-754
Nova 3 Blast Jacket Size XL
NV3-759
Nova 3 Cape Cover Band

Breathing Tube and Flow Control Device

NV2021B
Breathing Tube (Dark Gray)
NV2022
Belt
NV2016
Flow Control Valve Assembly
NV4000-01
Cool Air Tube Assembly
NV4000-20
Hot Air Tube Assembly
Hygiene Kit
NV3-736
Side Padding, Head Liner, Neck Pad, and 2 alcohol wipes