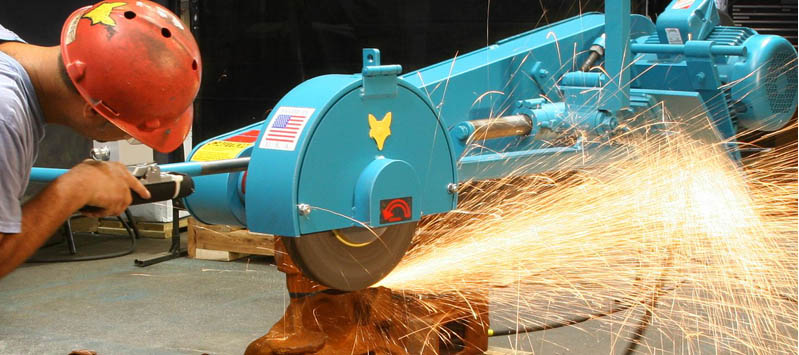 Fox® Grinding & Cutting Machines are a product of Vulcan Engineering Co. and offers a total concept approach to improving the productivity and profitability of our customers' cleaning rooms. Fox® equipment can be customized for any application. Vulcan also offers service and support as well as installation and start-up services with all Fox® products.
Stand Grinders
Abrasive Belt Grinders
Swing Frame Grinders

Swing Frame Cut-Off Machines
Air Float Cut-Off Machines
Robotic Cut-Off Machines

The Fox® multi-axis positioners consist of a powered rotary work plate with the ability to integrate clamping depending on the casting type/size and the customers' needs. Quick-change jaws can be integrated to allow for rapid adjustment to hold a large variety of castings with minimal set-up.