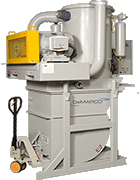 DeMarco Industrial Vacuum Corporation is a leading manufacturer of patented industrial vacuum systems with exclusive, innovative technology suitable for any industrial environment.
View more info
Fox® Grinding & Cutting Machines are a product of Vulcan Engineering Co. and offers a total concept approach to improving the productivity and profitability of our customers' cleaning rooms. Fox® equipment can be customized for any application. Vulcan also offers service and support as well as installation and start-up services with all Fox® products.
View more info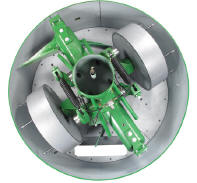 The Simpson Group has a full range of continually advancing products for all areas of the sand preparation plant. Used individually or in combination, all of our products have been designed to provide a uniquely superior solution to a specific foundry requirement. Experience shows that optimization of foundry processes demands a close interaction between the machines, foundry operators and the suppliers of technology. To maximize the efficiency of the sand system, Simpson provides the ability to combine several machines into a comprehensive, integrated solution--all controlled by a centralized automation system.
View more info