DuPont Staurolite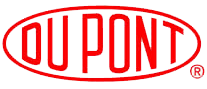 Applications
Coarse staurolite should only be selected when a heavy paint film is to be removed or a deeper profile is needed that cannot be obtained with our recommended Starblast® or Starblast® Ultra blasting abrasives.

Similar to other DuPont abrasives, coarse staurolite offers the same product advantages, such as:
Greater blasting visibility due to considerably less dust generation
Lower labor costs through faster, more efficient cleaning
Less material costs due to reusability
More uniform blasting pattern
Guaranteed to contain <5% free silica, typically <3%, Starblast® XL guaranteed <1%
Rounded to subangular grains result in less abrasive embedment
Electrically nonconductive
California Air Resources Board certified
Starblast® XL is QPL approved form MIL-A22262A-SH
Packaging
Staurolite sand abrasives are available in:
22.7-kg (50-lb) multiwall paper bags
4,000-lb bulk bags
Bulk carloads and truckloads.
Department of Transportation (DOT) Hazard Classification:* NOT REGULATED.
Typical Screen Analysis

U.S Sieve No

Sieve Opening, µm

Retained on Sieve

20
840
<1
30
590
5
40
420
29
50
297
44
70
210
17
PAN
<210
6
Grit #30/60
-
-
*U.S. Sieve Series according to ASTM E-11-70.



Physical Properties

Range

Bulk Density (loose)
136 lb/ft3
Specific Gravity
3.60-3.65
Hardness (Mohs)
7.0-7.5