EcoQuip 2 EQp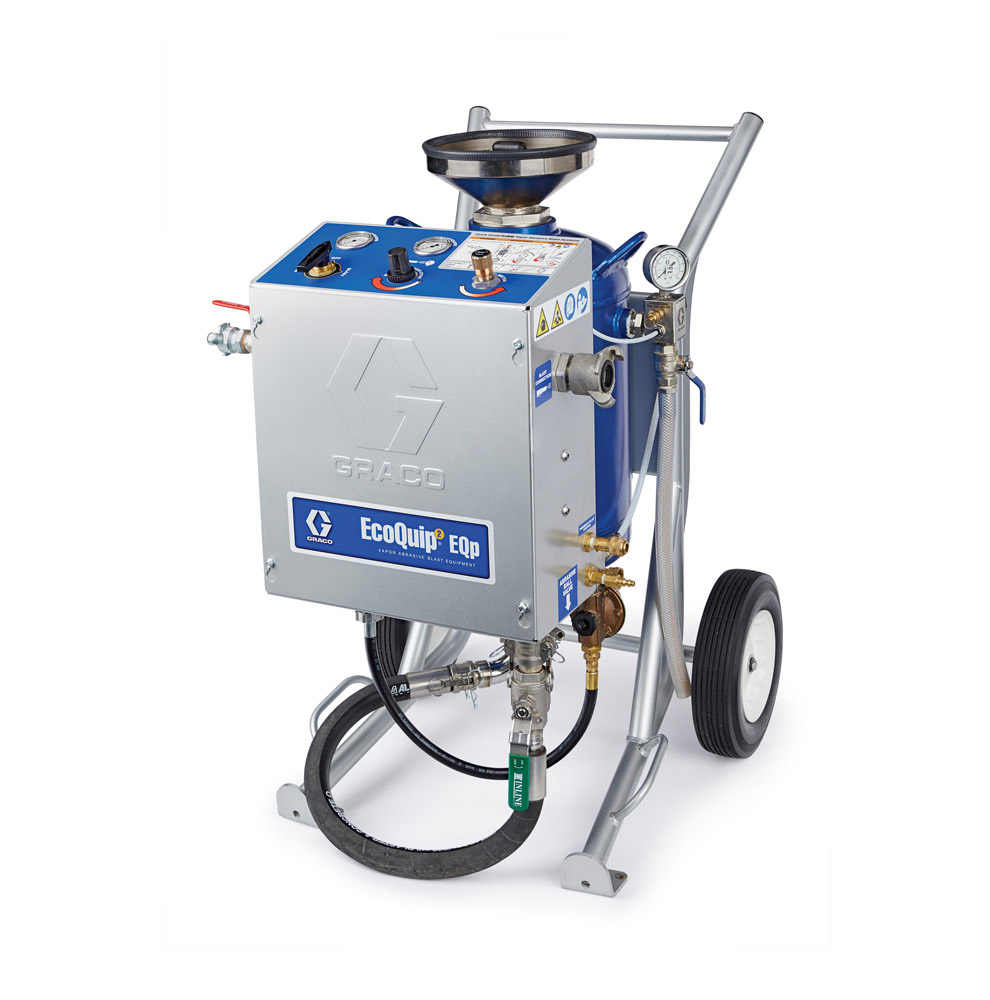 Introducing an efficient new solution in surface preparation
This affordable option in abrasive blasting is not only easy to use, but portable enough to take from one job to another. In addition, Graco's vapor abrasive blast equipment reduces dust by up to 92% less than traditional dry blasting and uses very little water, making containment and cleanup of debris simple and less messy than power washers.
Cleaning, restoration and surface prep
Whether you plan to remove graffiti and paint, or clean and prep a surface, it's time to consider an alternative to your power washer, chemical cleaners or hand tools and use a machine that gets the job done quickly and effectively.
Model/Part No. - EQm

Maximum Fluid Working Pressure
150 psi
Operating Temperature
35 - 110 F
Recommended Compressor Size
185 CFM
Blast Hose Size(supplied)
1.25" ID
Abrasive Capacity*
220 lb
Dry Weight
220 lb
Wet Weight*
500 lb
Pressure Pot Volume
2 cubic feet
Air Inlet Connection**
Universal, Chicago-style claw
Water Inlet Connection
3/4" garden hose connection

*Abrasive capacity and wet weight was found using 80 grit garnet. Using coarser media or less dense media will decrease weight.
Video