Modern Equipment Ladles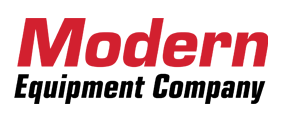 Standard Ladle Products
Hand Ladles
Forklift Ladles
Bull Ladles
Transfer Ladles
Nose Tilt Ladles
Geared Ladles from 14" to 80"
MOD - Tundish Ladles
U-shaped Ladles from 100# up to 25 tons
Teapot Ladles from 250# up to 20 tons
Ductile Iron Treatment Ladles including Modern's Patented Mod-Tundish from 500# up to 4 tons
Bottom Pour Ladles from 500# to 25 tons
Forehearths
Specialty pouring equipment includes manual and hydraulic lifts, hydraulic tilt stands, and transfer cars.
Ladle Sizing
Whether your operation is small or large, we have a foundry ladle for you. From standard small hand dipping ladles for non-ferrous applications to custom 25-ton ladles for major iron and steel producers, plus everything in between.
Custom Sizing
Modern Equipment has been at the forefront for customized ladle solutions since day one. We can build a ladle to suit your particular application or replace a specialty design no longer manufactured by others. Custom built ladles for pre-cast liners are manufactured routinely. Custom spouts, gearings, and configurations are our specialty. Please contact us to help you with your projects.
Ladle Pre-heaters
Modern Equipment 's ladle pre-heaters are designed to efficiently control where the heat is being applied. Rather than simply firing a torch into a ladle, look to Modern's engineered ladle pre-heating solutions to reduce your costs effectively.