Jenessco Blast Suits

Jenessco's 5050 Series blast suits are available in: nylon, flame retardant, canvas, and leather. Additional canvas or leather reinforcement can be added to our blast suits.

The blast apron and cape sleeve are both designed with an open back. The design promotes ventilation and protects the body, arms, and shoulders. Cape sleeves have a crossed back strap for easy on easy off access.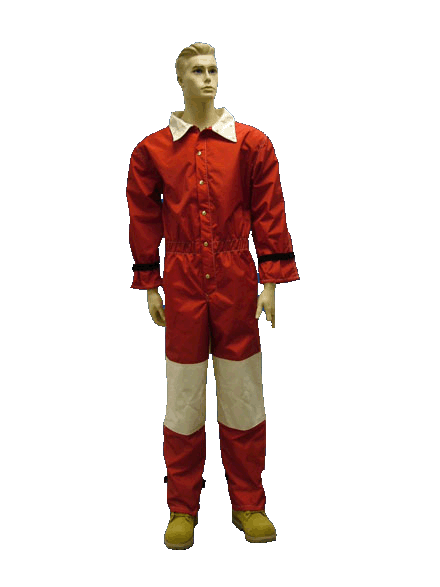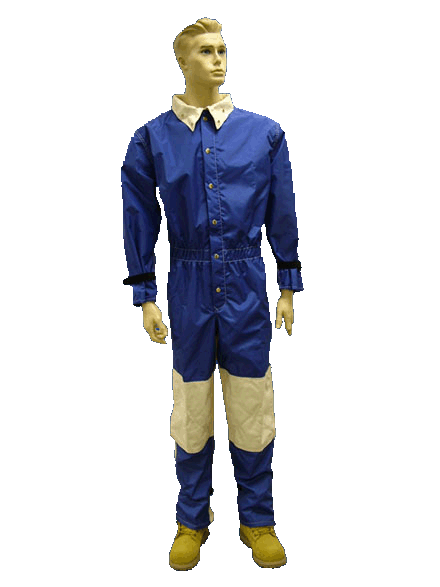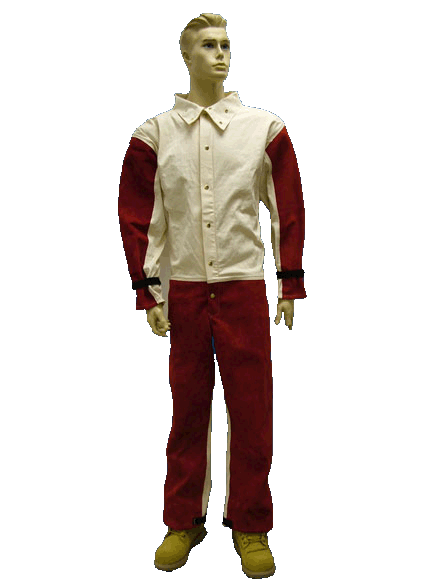 Red Nylon Blast Suit (5050MPR)
Cool breathable cotton back, reinforced knees, velcro closure on wrist and ankle.
Zipper and snap closure
Stock sizes: M to XXL. Larger sizes 3XL to 5XL can be manufactured
Blue Nylon Blast Suit (5050MPB)
Cool breathable cotton back, reinforced knees, velcro closure on wrist and ankle.

Zipper and snap closure
Stock sizes: M to XXL. Larger sizes 3XL to 5XL can be manufactured
Red Leather Blast Suit (5050MP)
100% leather.
Cool breathable cotton back, reinforced knees, velcro closure on wrist and ankle.
Zipper and snap closure
Stock sizes: M to XXL. Larger sizes 3XL to 5XL can be manufactured