Flap Discs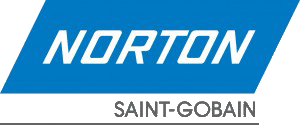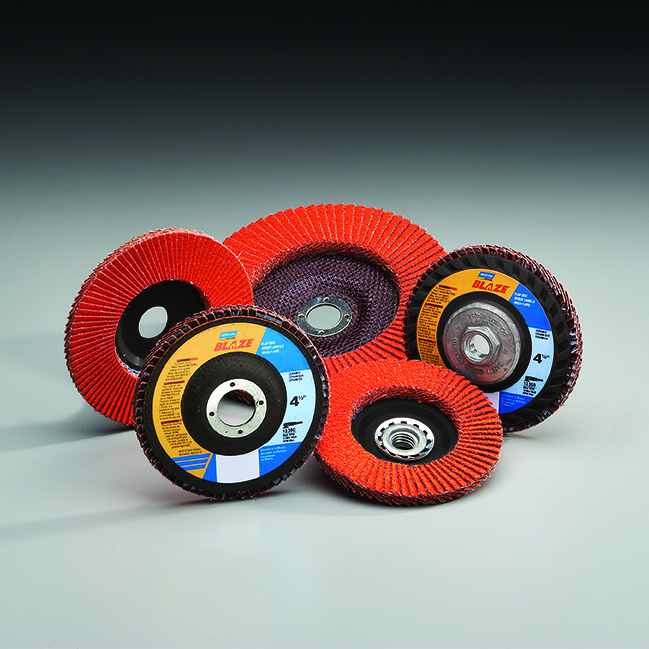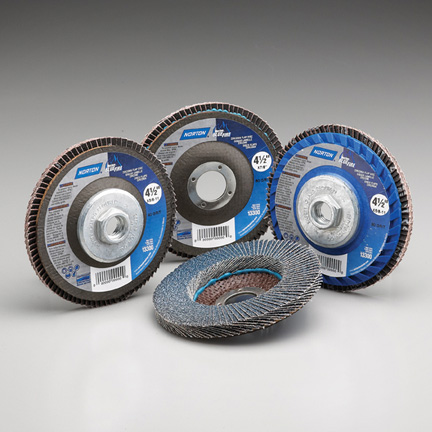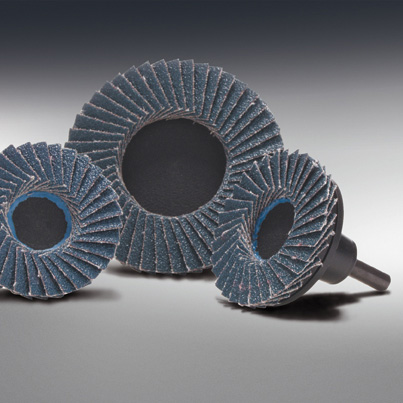 Norton flap discs are engineered for light stock removal, blending and finishing all in one application. They grind like a depressed center wheel and finish like a fibre disc – helping you reduce process time and lower your total grinding costs.
Flap discs are versatile grinding and finishing tools, consisting of three main components: a backing plate, adhesive, and abrasive cloth flaps. The rectangular flaps are overlapped and glued to the backing plate. Flap discs are designed for right angle grinder applications ranging from heavy stock removal to surface blending.
Type 29 and 27C Conical flap discs are the more aggressive choice, with flaps angles at 10°. The angle provides greater surface contact. Used on both conical and flat sufaces. Grind at steep angles 15° to 25°.

Type 27 Flat flap discs have a flat flap design and provide the best finish. Used primarily on flat surfaces they grind at flatter angles 0° to 15°.
Applications
Grinding
Stock Removal
Edge chamfering/beveling
Weld Blending
Deburring/deflashing
Rust Removal
Blending
Cleaning and Finishing
Size Range
4": 5/8" hole
4-1/2" - 7": 5/8"-11 discard mount and 7/8" hole
Grit Range
Abrasive Grain
Ceramic Alumina
Zirconia Alumina
Aluminum Oxide
Silicon Carbide
Abrasive Flaps
Flap Disc Shape
Type 27 Flat
Type 29 Conical
Abrasive Flap Density
Backing Plate Material
Fiberglass, plastic, or aluminum