Explosion Proof Vacuum Systems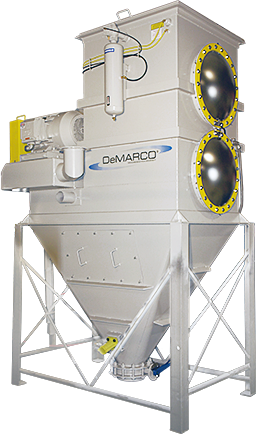 These innovative DeMarco Vacuums are fully compliant with the latest OSHA and NFPA regulations.
Businesses face potential risks and cleaning challenges on a daily basis with fugitive dust in their facility. DeMarco will provide an ideal safe cleaning solution to meet your specific requirements.
Keep your workers and facility safe with a DeMarco Explosion Proof Vacuum System.
Vacuum X-Proof Features:
Full Suppression Systems
Explosion Venting
NEMA 7/9 Electrical Panels & Components
Anti-Static & Grounded DEMARCO® MAXcartridge™ Filters
Complete Line Of Grounded Vacuum Hoses & Cleaning Tools
For further OSHA combustible dust information, please download our eBook, "Meeting OSHA Recommendations for Combustible Dust"